Build-Your-Own-PC.
If you've never done it before, the idea of building a computer from the ground-up can seem daunting to say the least - but it's one of the most satisfying projects a technical enthusiast can take on.
It's not as difficult as you might think. Our Free document details step-by-step instructions for first-timers who want to build their next computer. There are copious notes and additional information if you want to dig deeper, but the straightforward five-page eight-step-plan (section 3) is all you really need for a first-build.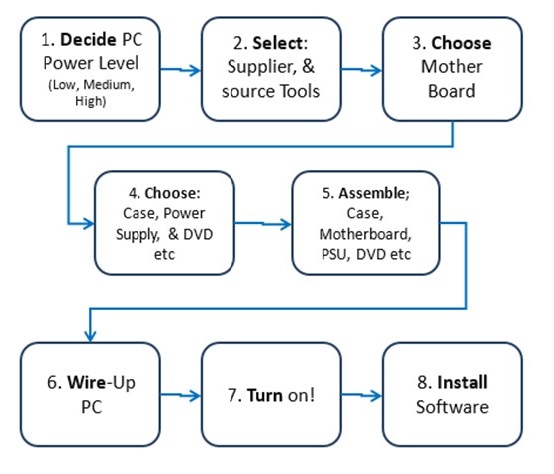 The choice of support is yours. If you have any sort of PC problem in the Home or Small Business contact us. We specialise in supporting YOU both in the short and long term.
PS: Microsoft site for Windows 10 installation media.